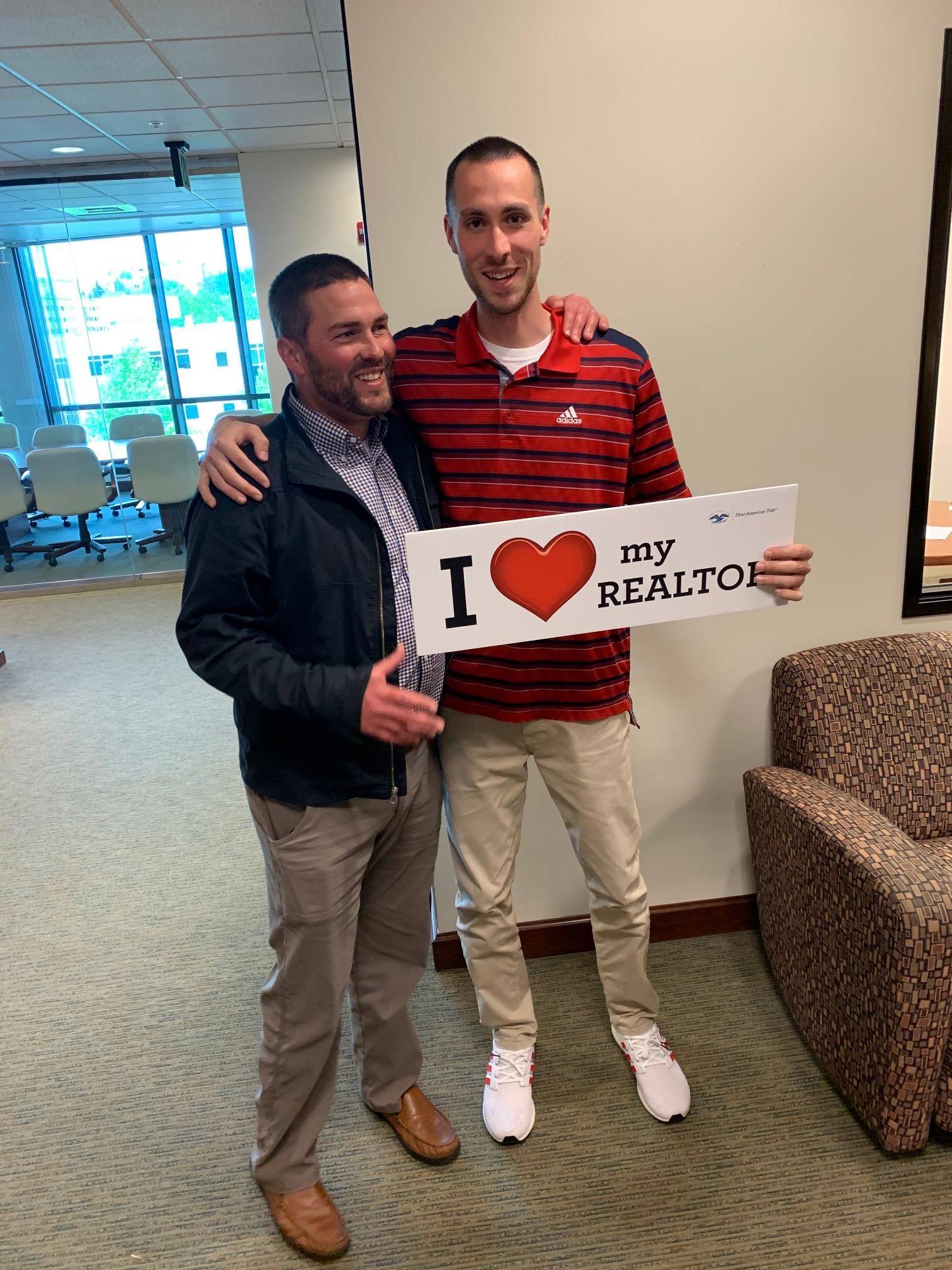 First Home!
Joe was a great realtor to work with. He answered all my calls and texts in a timely manner. He worked with me for several months as we searched for my perfect house. He never pushed me into a deal to get the job done. He was very friendly and I loved working with him. I highly recommend Joe and I will be using him again in the future. -Stefan
Our New Home in SW PDX
We had a great experience working with Joe. As first time home buyers, we really needed someone who was honest, knowledgeable, and on the ball - Joe was our guy! He helped us navigate the home search process, and really listened to our needs and desires. He made sure we were kept up-to-date on new listings, and whenever we wanted to see something urgently he made it happen. Joe was always quick to pick up the phone, and return calls/texts. He was patient and wanted to ensure we ended up in a home that was perfect for us. Throughout the negotiation and closing period he remained honest and up-front with us. Thank you Joe for getting us into our perfect home! -Alyssa K.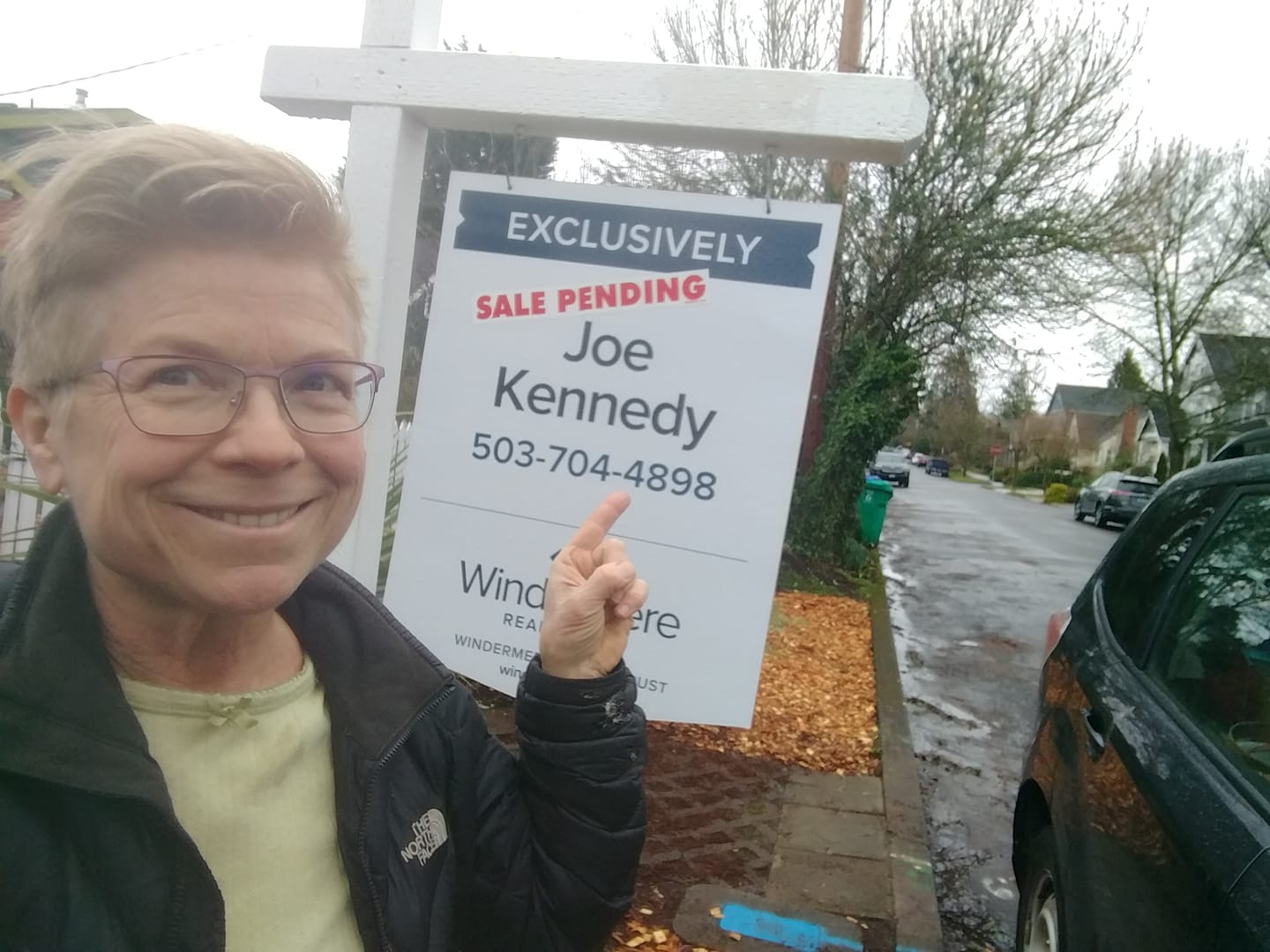 Sold my home in NE
If you need a top-quality realtor, Broker Joe Kennedy PDX is your man. Joe kept us informed every step of the way, making sure that we knew well in advance when there were home showings and when they were done. We thought our house would sell immediately, but in the cooler housing market, it took a few months. Joe never slowed down his efforts to sell our home, even over Christmas and New Years! He sought expert advice when repairs were needed, recommended high-quality contractors, and did everything he could to make sure that not only did we get a fair deal, but the stress was kept to a minimum. We can't recommend Joe Kennedy highly enough!
-Beth M.
My first Home!
Joe has been one of the most responsive, hard working and detail oriented realtors I have had the pleasure of working with. He was diligently trying to find my dream home and knows local schools and neighborhoods really well. Joe Kennedy always puts my interests above his own and values customer satisfaction above the whole "sell sell sell" mentality. Highly recommend! Thanks Joe!
-Michelle L.
Joe was incredible to work with!
I believe we were able to get an offer within a week due to his expertise and knowledge of properties in the area. One the items that was most important to us is he thoroughly explained the process and kept us informed every bit of the way. His responsiveness was incredible and kept our minds at ease throughout the process. Overall I highly recommend Joe!
-Mitch C.
My new home in North Portland
Joe is fantastic. As a first time homebuyer, the process of purchasing a home (and the whole world of real estate, for that matter) was completely foreign to me. Joe stood out from other realtors I had met because he was completely transparent! His personal and professional integrity are apparent in everything he does. From the beginning, Joe explained the process and what to expect along the way. It was evident my interests were always at the forefront. He set up thoughtful home tours with houses chosen with my specifications in mind. Through the offer and escrow process it was reassuring to have a hardworking, detail oriented, and quickly responsive ally in my corner. He often worked late in the evening to keep the process moving. He was excellent at getting back to me and anticipating my questions before I even knew I should be asking them! On top of all this Joe is an all around nice guy that made what otherwise could have been a very stressful process a pretty pleasant experience. I highly recommend Joe and would definitely use him again!
-Julia H.
All in for You!
Dear Joe,
I want to thank you again for all your hard work...You went the extra mile for me and I really appeciate it. You were very well organized, did a great job on the promo pieces and the open houses, and everything in a careful and timely manner. It was a pleasure working with you and I plan to recommend you to any friends who are looking to buy or sell a home. I would gladly recommend your services to anyone who is considering you to be a their agent.
All the best to you!
Sincerely,
Donna B.

Kudos from a Cooperating Broker
As a fellow real estate broker, it is not often I feel inclined to review my "competition." With that said, I look forward to working across the table with Joe on any and all properties that I can. He was a pleasure to work with and clearly had his clients best interest front and center. He is professional in every sense of the word. Definitely one of the better brokers I've worked with. - Benjamin F.